Opportunity for growth and learning abounds at Oregon Boys State. come discover:

our form of government, including city, state, and federal
the organization of political parties
the election process
new friends, many you will keep for life

Getting Ready

Use the links at the side to help understand the week and our process. There is much to do. Get started soon. Boys State will be here before you know it.
Powered by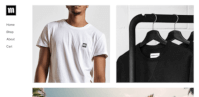 Create your own unique website with customizable templates.