How do I reach my son if there is an emergency at home?
Please contact Director before you contact your child. After that, you may also contact your son if he is carrying a cell phone.
Where will we stay/What will we eat?
Citizens stay in the dorms. Typically, they will have one roommate, but possibly can have up to two. This is all included in the price.
Can friends and/or family visit me at Boys State?
No. The program is fast paced and not designed for citizens to have visitors. Parents must request a visit, in advance by contacting The Director so as to not disrupt the citizen while in the performance of his duties. No other visitors during the week with the exception of the talent show.The only exception to this is the talent show and graduation, which is on Saturday. Please also refrain from texting or otherwise communicating with family and friends. Focus on the program and you will have more fun.
Do I need a physical for Boys State?
Yes, this is highly recommended. However, we do not require proof, as the citizen's parents certify to health of the citizen prior to camp
If I drive to Boys State, is there a place to park my car?
Yes. The fee is $20, and you will be given a card to put on your dash with specific parking instructions. Afterwards, you must turn in your keys to the Director or his designee during check-in. Temporary parking during registration and graduation for parents and visitors is free.
What will I need to do if I have to leave early?
If you attend, you are required to attend the entire program until graduation on Saturday. If you cannot attend the entire week, please do not apply. Exceptions to the policy must be approved in advance by The Director and your parents have been identified as the one(s) who is/are picking you up.
What time are we dismissed on Saturday?
Usually after 1 p.m. on Saturday. Your parents and friends are invited to the closing ceremonies.
Can I leave campus during the week?
We take occasional field trips to the capital or other venues as authorized by The Director. Otherwise, you must remain on campus the entire time, unless specifically authorized by the Director on campus and your parents have been identified as the one(s) who is/are picking you up. Citizens are not allowed to go beyond the boundaries unless specifically approved by The Director. If a citizen goes beyond those boundaries without specific permission he will be removed from the program. We will contact your parents, sponsor and high school and explain to them why you are being sent home and why their fees will not be refunded.
How much money do I need to bring?
All your meals are covered. Extra money can be used for snacks (we have lots of good snacks and drinks!) and any souvenirs you might want to purchase (i.e., jackets, shirts, etc). However, we are not responsible for lost or stolen articles or money.
My friends and I are coming to Boys State. What are the chances of us rooming together?
Hopefully little. One of the major benefits of the program is the chance to meet and network with new friends. The only exception to this are due to medical issues, which must be approved by Director.
Can I do Laundry while at Boys State?
Yes! In fact, we would appreciate it! Coin-operated laundry facilities are available on campus and in some of the dorms. Also, if you don't have laundry soap, we sell that at the Boys State store.
I am diabetic. Is that a problem?
No. This is our standard protocol for citizens with diabetes:
Any citizen with diabetes is to is to check in with the Camp Medic* three times a day, morning, afternoon and evening, for a general wellness check and for supplies, if needed.

Extra insulin will be stored in a designated camp refrigerator.

Citizen may carry a number of needles with him in a secure container as needed throughout the day.

Extra needles should be stored with the Camp Medic* and dispensed as needed.

Citizen and Medic will each have sharps disposal containers.

A log will be kept by the Camp Medic* to track the citizens blood level and the dispensing of supplies.

Any concerning log readings will be reported to the Camp Director for additional action.

Training will be provided to all staff and the citizen's roommate on how to recognize symptoms of a high/low incident.
*Or the Senior Commission Member, if the Medic is unavailable.
I assume alcohol, tobacco, and drug use are not allowed at Boys State.
A good assumption. But in case you were wondering, if you are caught in possession of, or using alcohol or drugs, you will be sent home immediately. This includes Vaporizers, chew, marijuana in any form, or unauthorized drugs. We will contact your parents, sponsor and high school and explain to them why you are being sent home and why their fees will not be refunded.
There is no American Legion in my hometown. Whom should I contact for sponsorship?
Contact The American Legion Department of Oregon, (503) 685-5006, adjutant

@orlegion.org

or visit

http://www.orlegion.org

and click "Find a Post"
What about the Talent Show?
One of the highlights of Boys State is the Talent Show.
This is a chance for you to show off your uniqueness and special abilities! Feel free to bring an instrument, prop, or other item if you need it during the talent show. Family is invited to this special event!
Powered by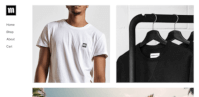 Create your own unique website with customizable templates.