Check-in
Check-in begins at 9:00AM and ends at 12PM.
Upon arrival at Oregon Boys State, you will be issued a nametag and lanyard, uniform shirts, room key, and other essentials. You will immediately go to your room and drop off your luggage, possibly meet your roommate, and change into your uniform. Then, head out and get involved.
Arrival
Oregon Boys State is an opportunity to stretch yourself. You will be challenged continually by the program, the staff, and fellow citizens to push yourself beyond what you think you can do. Embrace this opportunity to go beyond what you believe are your limitations... and excel. Your first opportunity to do this will begin right after check-in.
Get Started!
First Formation is at 12:30 PM
Be at the Building before 12:30PM. DO NOT BE LATE (unless you have pre-excused it with The Director.) 12:30 sharp is our First Formation. You will assemble in your cities and begin to learn the procedures that will guide you during Boys State.

Open Ceremonies will be held at 12:45 PM
During Opening Ceremonies you will be introduced to the American Legionnaires, Boys State Staff, and program. Your family and friends are welcome to attend. The opening ceremony last about half an hour, after which guests are welcome to leave as you will be off on the start of One Week to Change Your Life!

And then it Begins!
Daily Routine
Every day after that you will arise early, work throughout the day in the simulation, attend speakers and learning presentations, and participate fully in the program. You will learn about college credit opportunities, discover the history of the flag, take a break during a daily recreation period or our fun Field Day, attend field trips to different venues in the capital and other locales, and more. You will fall asleep each night exhausted and satisfied only to arise early the next day to do it all over again.
*All location information contained here is subject to change. You should verify upon arrival where you are to meet the different program segments.
Powered by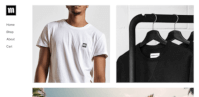 Create your own unique website with customizable templates.